SynAmps32-channel Neuroscan System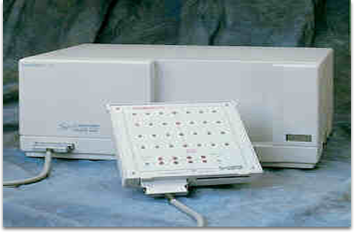 Neuroscan Synamps is a device that records the electroencephalographic activity by measuring the slight fluctuations of electrical potential generated by the activity of cortical neurons by means of sensors applied to the scalp. Specifically, SynAmps is an integrated physiological data acquisition system that can be configured for 8, 16, 24 or 32 channels and includes ultra-low noise amplification, 16-bit analog to digital conversion (AD) and digital filtering and is able to detect changes in electrical activity in the brain on a time scale in the region of one millisecond.
V-AMP 16-channel Neuroscan System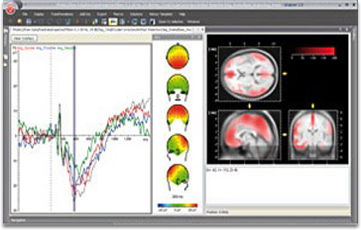 The V-amp is a wearable device that allows the neurophysiological measurement of electrical activity in the brain recorded by electrodes placed on the scalp or subdural or in the cerebral cortex. The V-amp device allows recording the cerebral activity and the electrooculogram (EOG) in continuous. This device offers a high temporal resolution and is suitable for almost all types of bioelectric signals.
EEG Wireless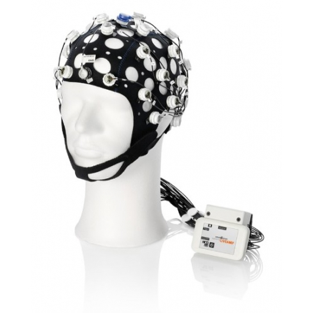 The EEG Wireless is a device for recording the electroencephalographic activity that has been very successful in recent years as it allows to record the brain activity in exceptional and unusual situations. This device, indeed, makes it possible to detect cortical activity outside the classic protected laboratory approach, allowing it to be recorded while the participants explore different environments or during various activities.