Biopac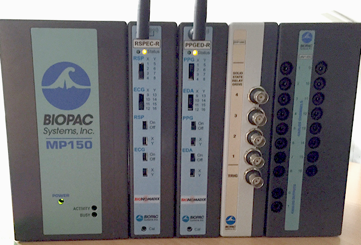 Biopac is an instrument capable of measuring the autonomic and somatic activity of the body. Through the use of different sensors it is possible to record the electrical activity of the heart muscle, the resistance or conductance of an electrical signal on the skin, the respiratory activity, the movement or peripheral tremor, the peripheral thermal changes.
Biofeedback system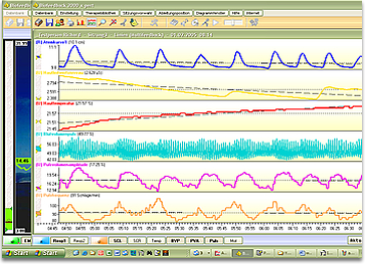 Biofeedback is a system capable of picking biosignals of various kinds (electrophysiological, cardiovascular, mechanical) originated from the body (peripheral autonomic activity), to proceed to the elaboration of these in digital format and to give back visual or acoustic feedback associated with the levels of autonomic/somatic activity. Biofeedback is a portable system capable of measuring the following indices: BVP (Blood Volume Pulse), PVA (Blood Volume Amplitude), PULS, SCL (Skin Conductance Level) and SCR (Skin Conductance Response).
Neurofeedback system- EEG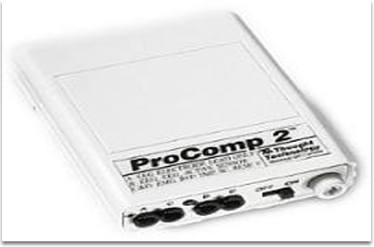 Neurofeedback is a device that, through the accurate measurement, processing and direct use of biosignal modulations, provides an informative (visual or auditory) return signal. This device allows the individual to develop adaptive control skills on the state and body responses through a kind of implicit learning. Specifically, ProComp2 ™ is a 2-channel device containing an integrated EEG sensor that allows monitoring of electroencephalographic (EEG) and autonomic (biofeedback) activity.