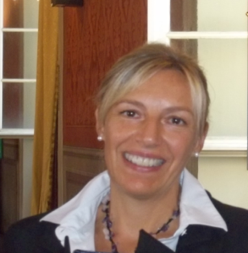 Questo indirizzo email è protetto dagli spambots. È necessario abilitare JavaScript per vederlo.   
Monica Zanca works as a freelance psychologist/neuroscientist and is an external collaborator of the Research Unit of Social and Affective Neurosciences at Università Cattolica del Sacro Cuore, Milan (Italy). She obtained an Honour's Degree in Neurosciences at Università di Trento; after specializing in neurosciences, she obtained a Master'sDegree in Clinical Neuropsychology: Evaluation, Diagnosis and Rehabilitation at Università Cattolica del Sacro Cuore, Brescia (Italy). For 15 years she has collaborated with an internist doctor on the monitoring of subjects with internal diseases at risk of developing a form of dementia. She has gained professional experience at the European Biomedical Research Foundation, the center of excellence for Alzheimer's, gaining skills in neuropsychological and non-invasive neuromodulation (tDCS) evaluations. Her research interests concern neuroscience and neurodegenerative diseases, rehabilitation treatments with computerized programs associated with non-invasive neuromodulation techniques (tDCS), electroencephalographic measurements before and after stimulation. In 2018 she has carried out a research study on the rehabilitation and cognitive enhancement in dementias in collaboration with the Research Unit in Affective and Social Neuroscience.
Contributions to National and International Conferences
ZancaM., Crivelli D., Balconi M. (2018). Empowerment cognitivo e neurocognitivo nell'invechiamento sano e patologico. In XI Convegno Nazionale di Psicologia dell'Invecchiamento (Vol.2018,pp. 22-22).