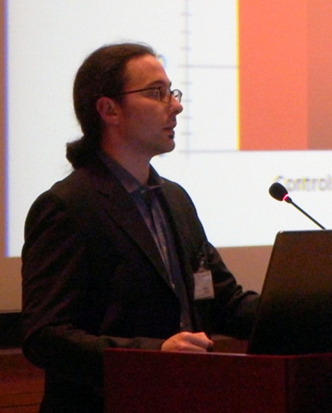 Davide Crivelli, Ph.D. 
Get in touch with him:
This email address is being protected from spambots. You need JavaScript enabled to view it.
This email address is being protected from spambots. You need JavaScript enabled to view it.
Davide received his Master Degree in Developmental and Communication Psychology and 2nd-level Master Degree in Neuropsychology from the Catholic University of the Sacred Heart (UCSC). In 2013 he also took his PhD in Psychology focusing on Social Neuroscience. He currently is Post-doc Researcher at the Faculty of Psychology (UCSC), member of the Research Unit in Affective and Social Neuroscience, and part of the International Research Center for Cognitive Applied Neuroscience. He also is Contract Professor for the 2nd-level Post-Graduate Master Degree in Clinical Neurosciences and he holds theoretical-practical lessons on the application of psychophysiological and neuroscience techniques for research and intervention at the UCSC Master Program in Psychology for Well-being. He gained well-established expertise in: neuropsychological assessment and rehabilitation; biosignal recording, integration, and processing (EEG, autonomic indices, eye-tracking, fNIRS, signal source localization); non-invasive brain stimulation (TMS, tES) and neuronavigation; applied psychophysiological techniques for affective-cognitive empowerment (neurofeedback, biofeedback, relaxation and mindfulness techniques); project design and methodology for basic and applied research; and quantitative-qualitative analysis. His main research interests have to do with automatic processing of social information and physiological markers of social dynamics, with the relationship between sense of agency, self-awareness, and social-cognitive abilities, and with novel application of neuroscience tools and wearable devices for stress management and empowerment of cognitive-affective skills in applied contexts such as self-enhancement, peak performance, and sports . He is member of the Editorial Staff of the international journal Neuropsychological Trends. He is also member of national and international scientific societies (AIP; SINP; SIPI; SPAN; SfN; SPR). He is tutor for practicums associated to the 2nd-level Post-Graduate Master Degree in Clinical Neurosciences and is regularly part of organizing committees for conferences, workshops and advanced training courses.